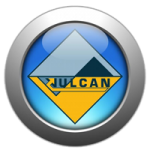 Raycom Engineering also became the official distributor in the Middle East of Greene, Tweed Inc. sealing solutions and products. Greene, Tweed was founded over 150 years ago and began as a small distributor; today, their components are used by leaders across the aerospace, upstream (oil & gas) and downstream (petrochemical & power generation) energy market and semiconductor industries.
Raycom Engineering Systems has become the proud distributor of Vulcan Engineering Limited Sealing Solutions & Products in the G.C.C. region. The company has production and service centres in Europe, Asia and America, and distribution partners in over 110 countries. Their products are used in various industries such as Food and Drink, Marine Industry, Refrigeration, Swimming Pools, Leisure Industry, Mining Industry, Semiconductor, Pharmaceutical, Water Process, Environmental, Process Chemical and General Industry.
We are proud to announce that, as of 1st October...
Read More
Wafi Group has announced that it has signed an agreement...
Read More